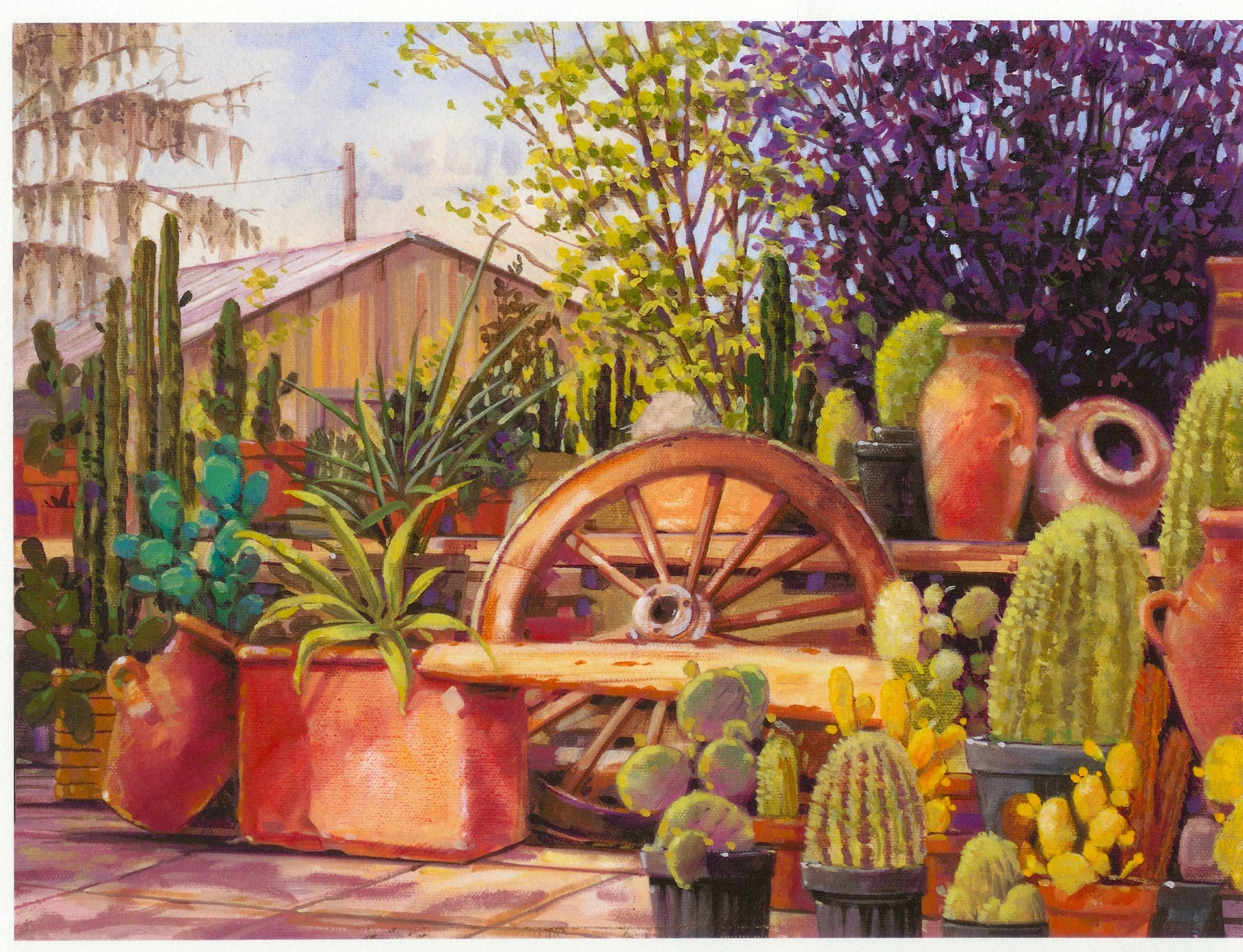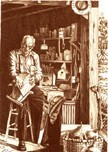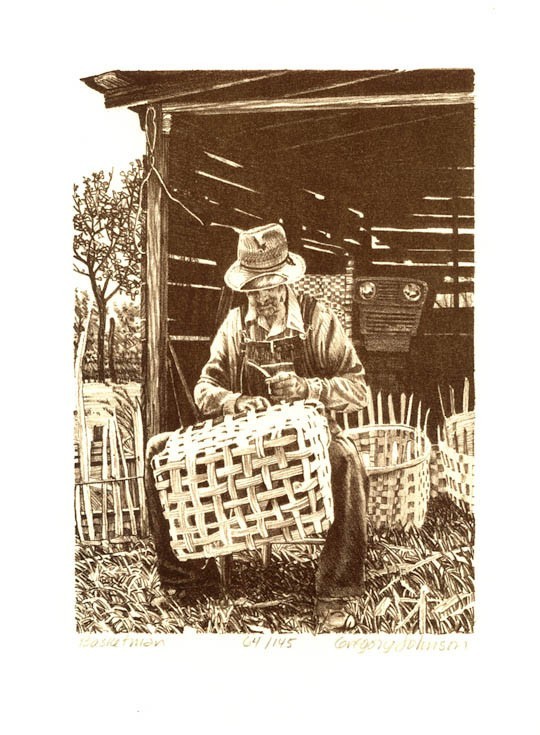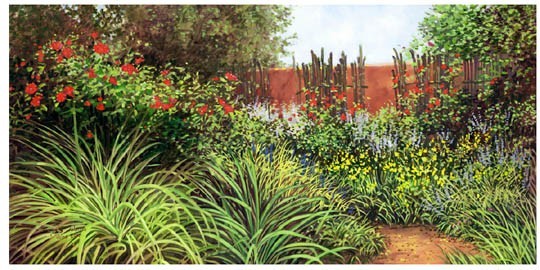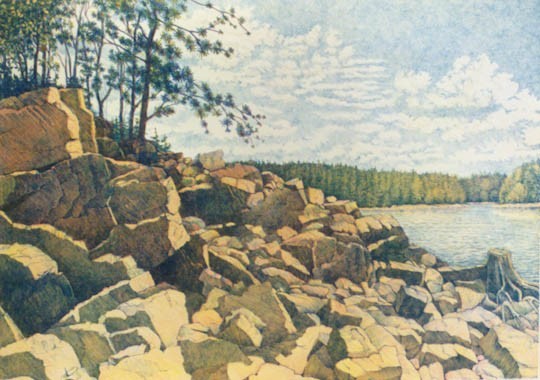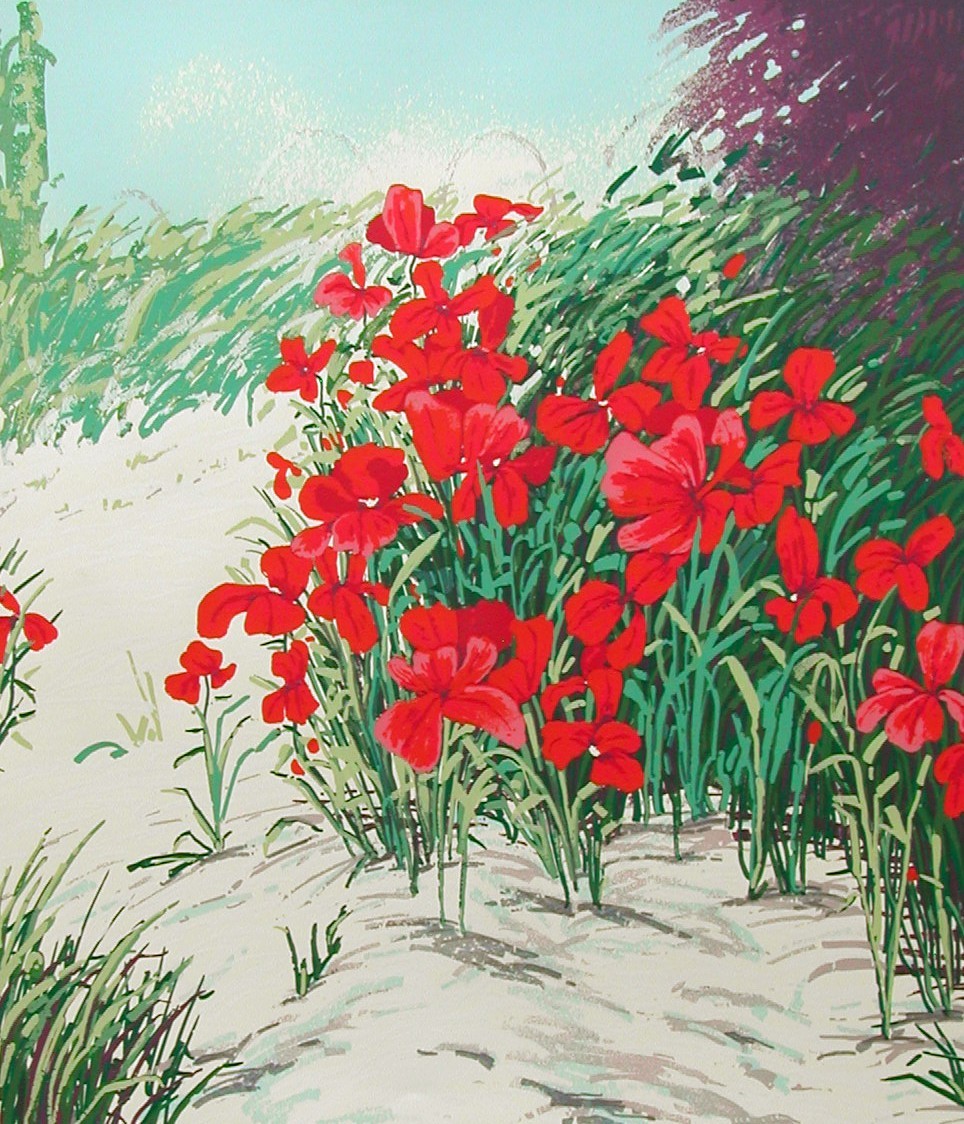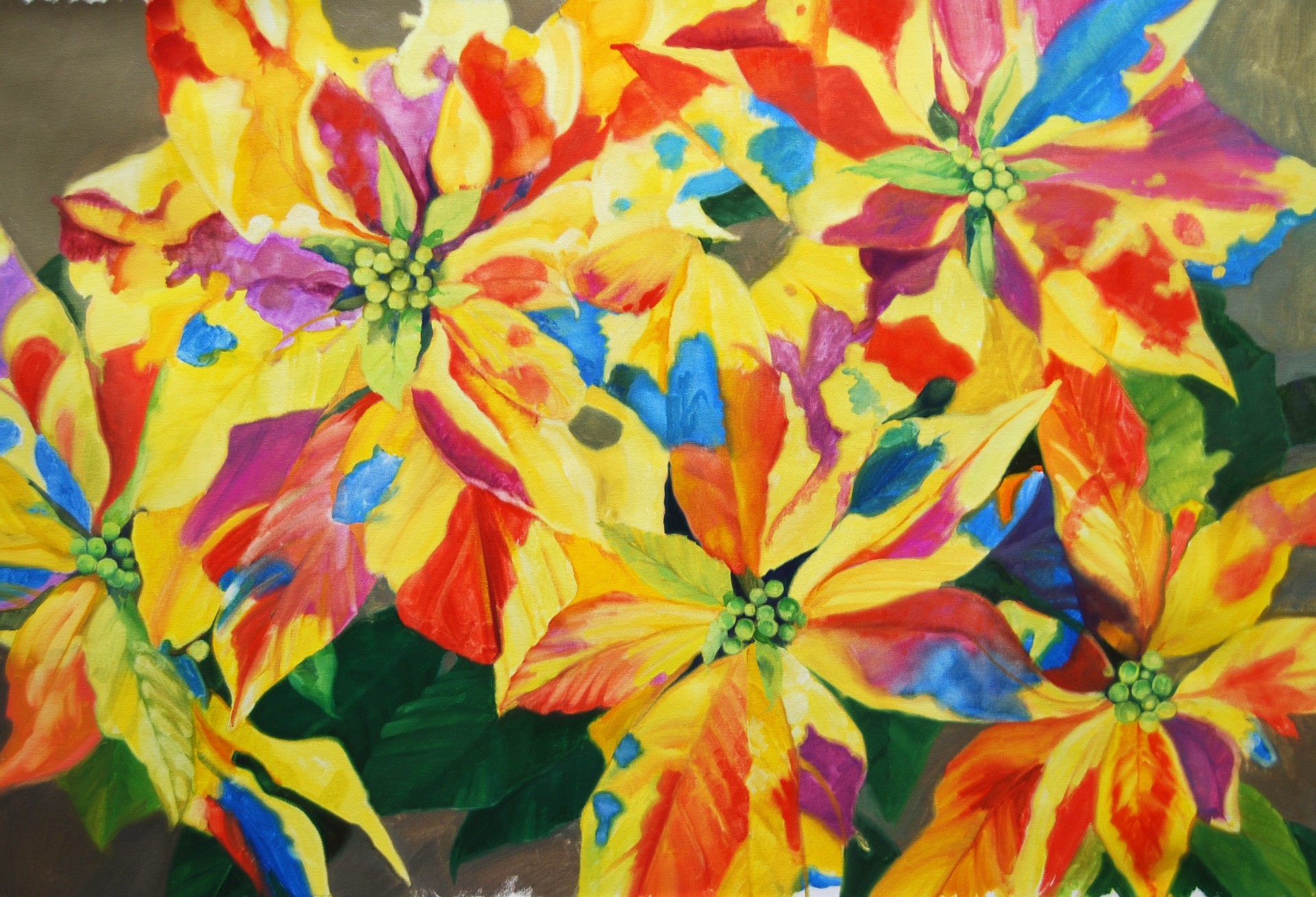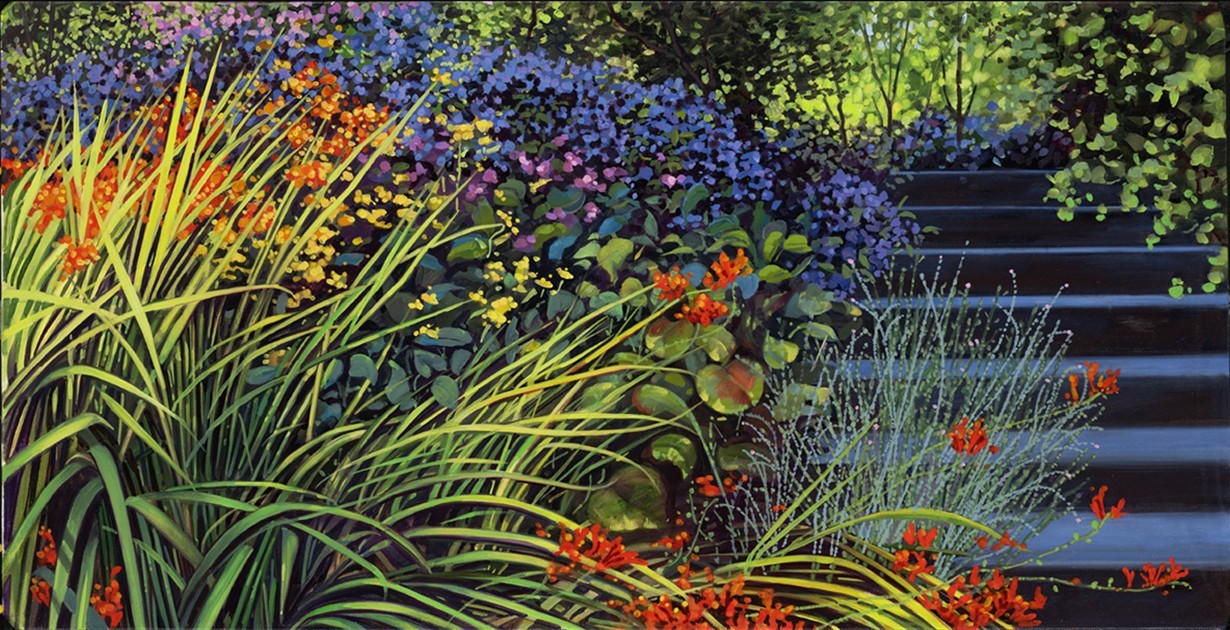 There are several types of prints. Two of those presented are hand pulled original lithographs, and silkscreens. The third types of prints are called giclees', and are a computer printed image with an inkjet. Hand pulled prints will always be more expensive, yet retain their value in that the additions are limited to one run. PLEASE CALL THE ARTIST TO ASK FOR CURRENT PRICE POINTS.

All are in limited editions, usually under 100 prints, Artist proofs are usually more expensive, in that they are the last to sell and therefore command the highest price point. All are printed on archival acid free paper and include shipping the US.
Shown Top, Blue Steps and Trellis, comes in three sizes, 3.75x7.5, 7.5x15, and 15x30".
Shown Center Left, two original hand pulled lithographs, Basketman and Birdhouse Builder sold as a set, 6x8.5". Ink is dark brown on manila paper. Edition of 100

Shown Left, original 5 color hand pulled lithograph, titled Mother's Garden, image size 18x19", edition of 100.
Shown Below, giclee print titled Oconee Vista, image size is 13x20".
Edition is 50

All prints are signed and the originals are numbered with authenticity chop.

Shown Above, Shoreline Poppies, hand pulled silk screen. Shown Above, Christmas Poinsettias, Giclee' print.

26x30, fifteen colors, printed in 1994 by Mari. 18x24".

Shown Below, Blue Diamond Cactus Ranch, giclee Shown Below, Habersham Point on Lake Lanier 16x23"

Image size is 12x16". Hand printed lithograph, 5 colors, very limited inventory (2)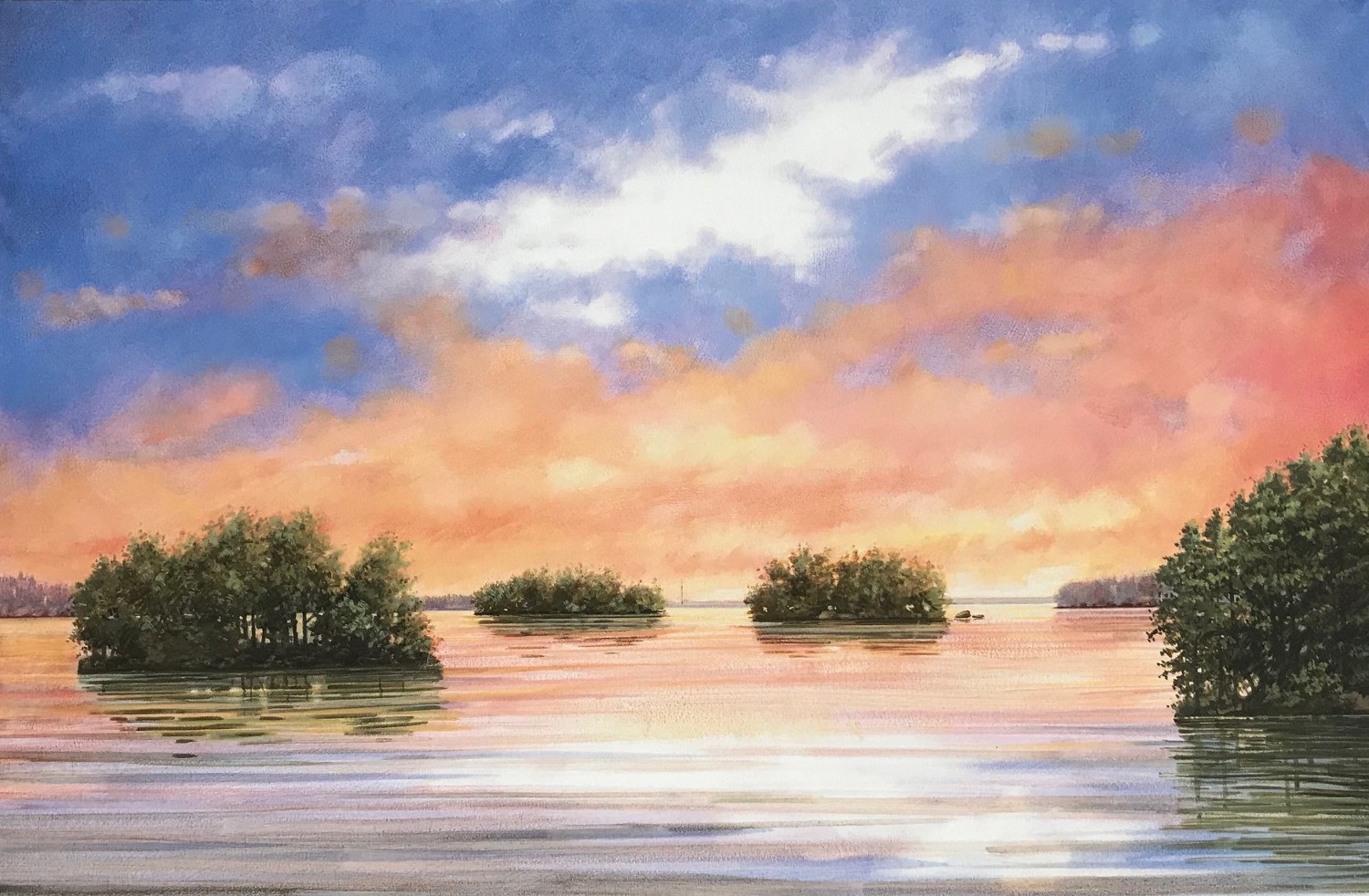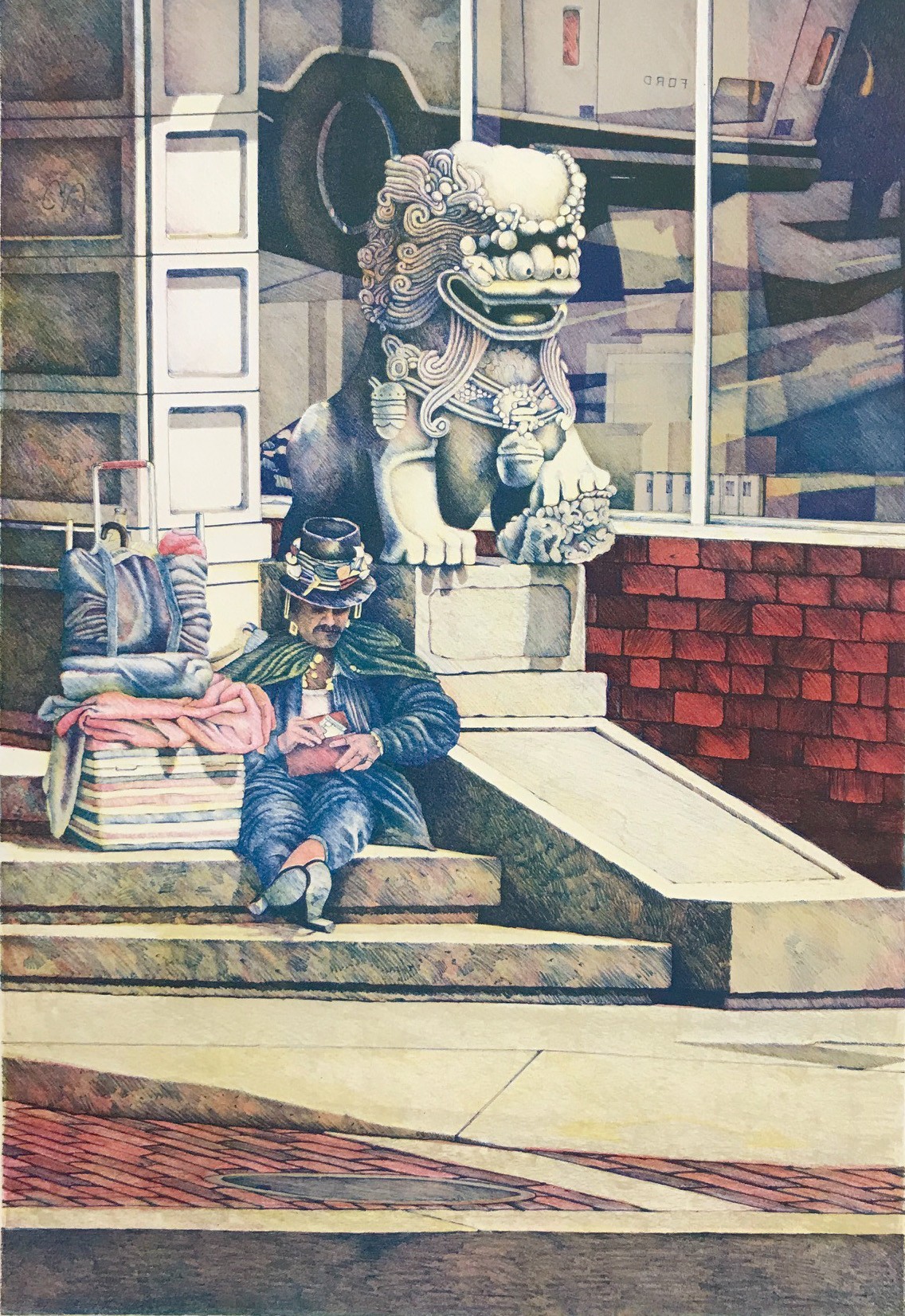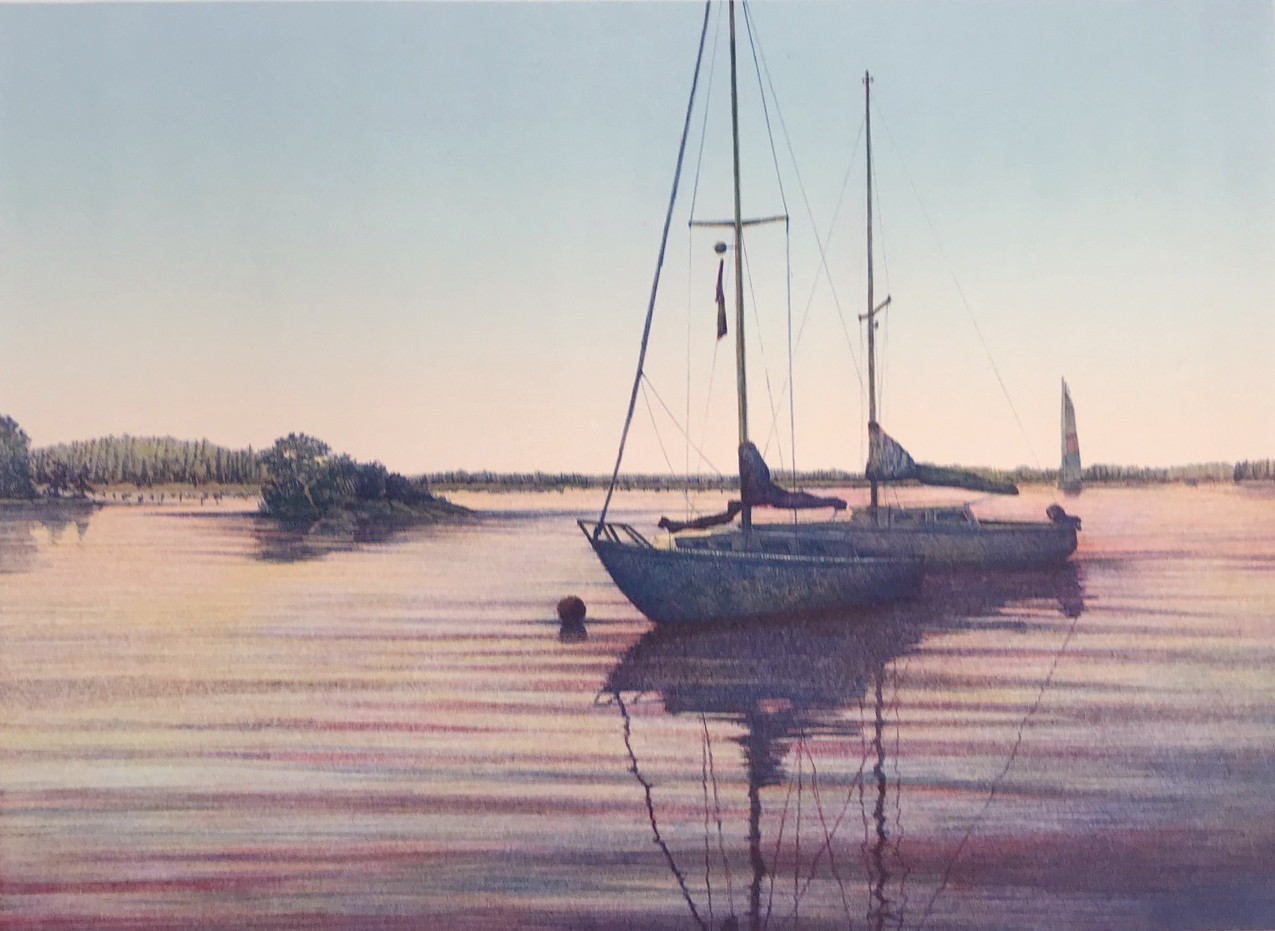 Shown left- 5 color hand pulled lithograph titled San Francisco Ragman, Image size is 17x25", edition of 100.

Shown below- 5 color hand pulled lithograph titled Solitude with blend roll Very limited inventory with 3 left.

Image size is 22x16", edition of 55.