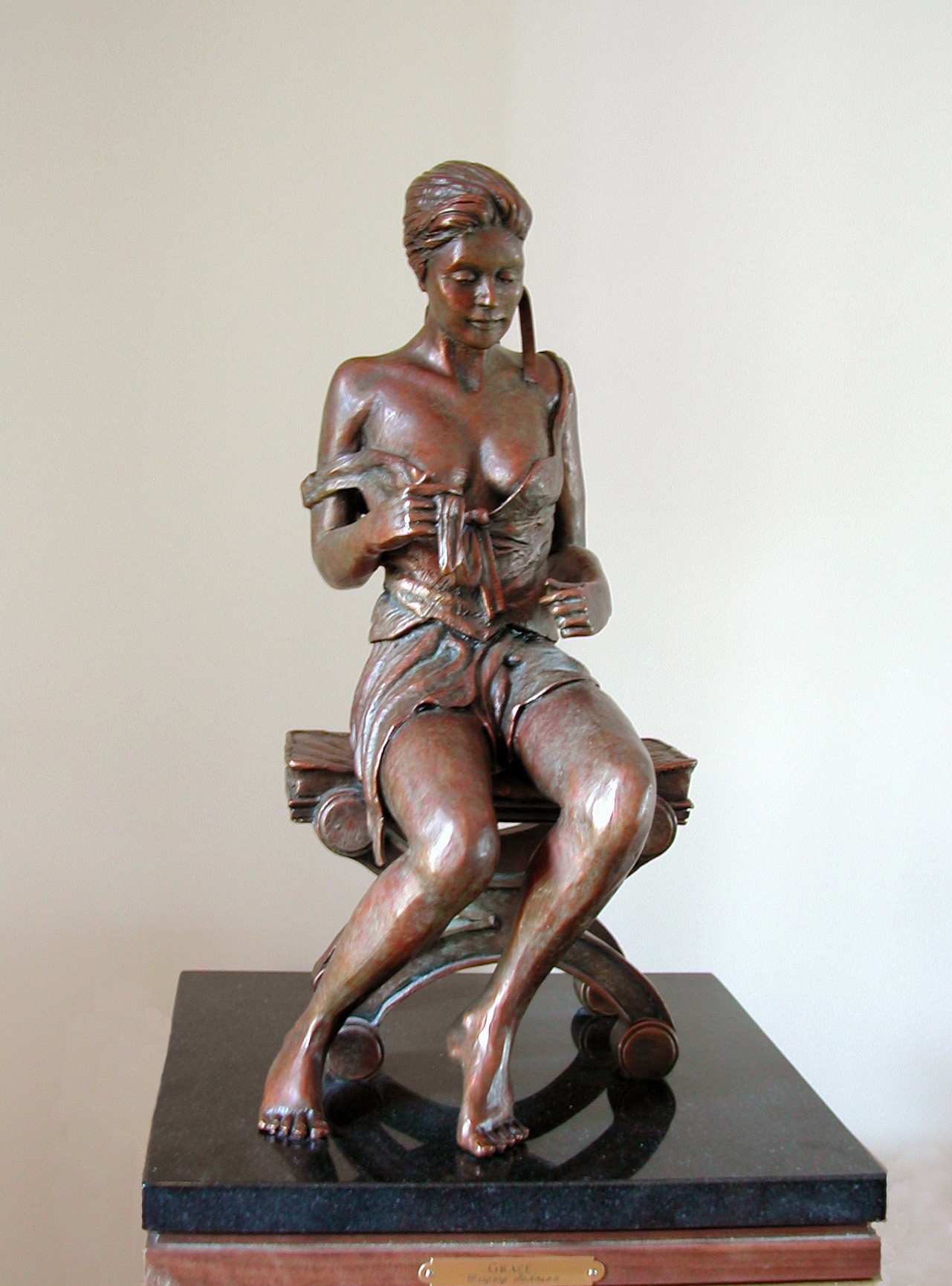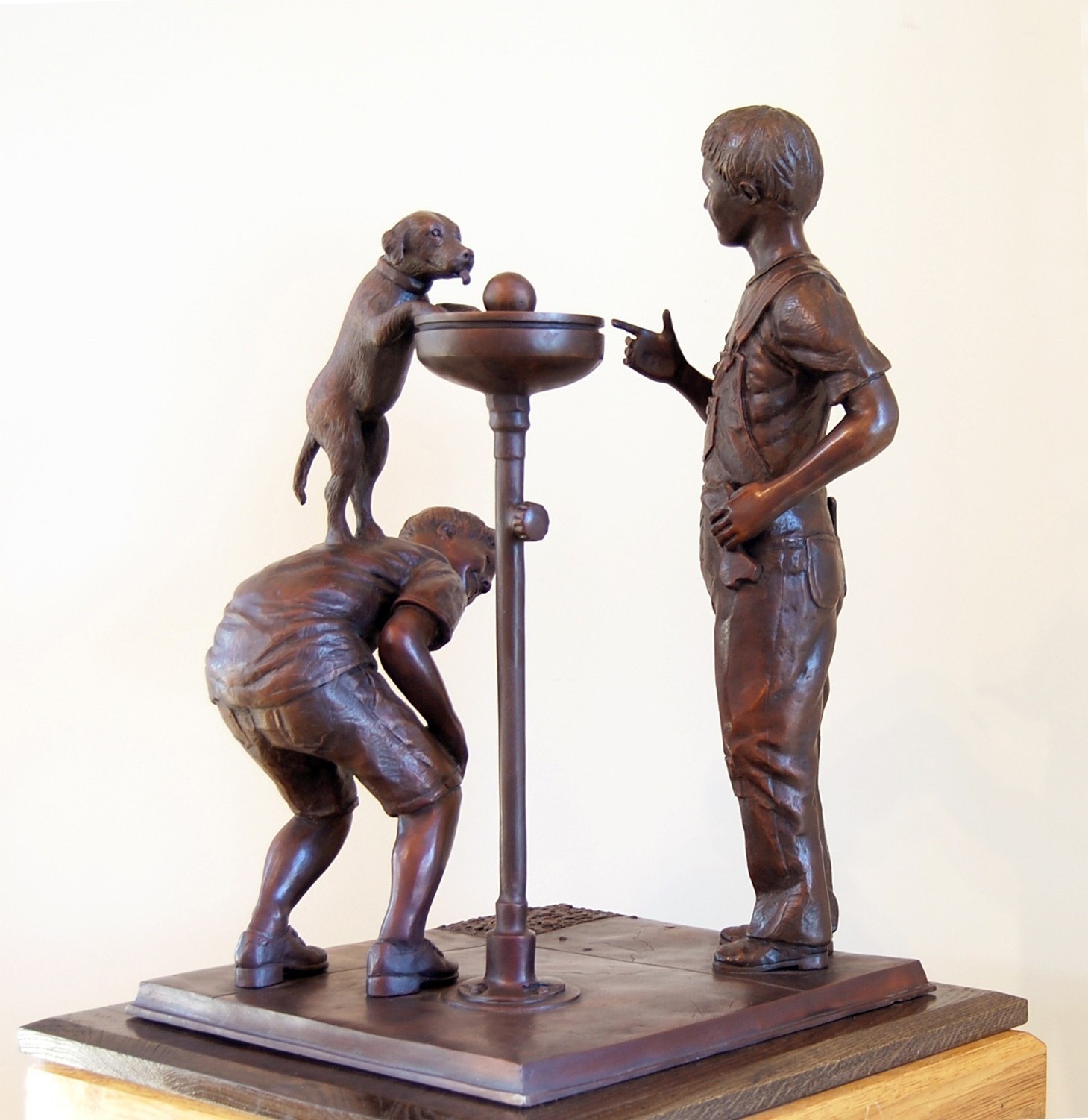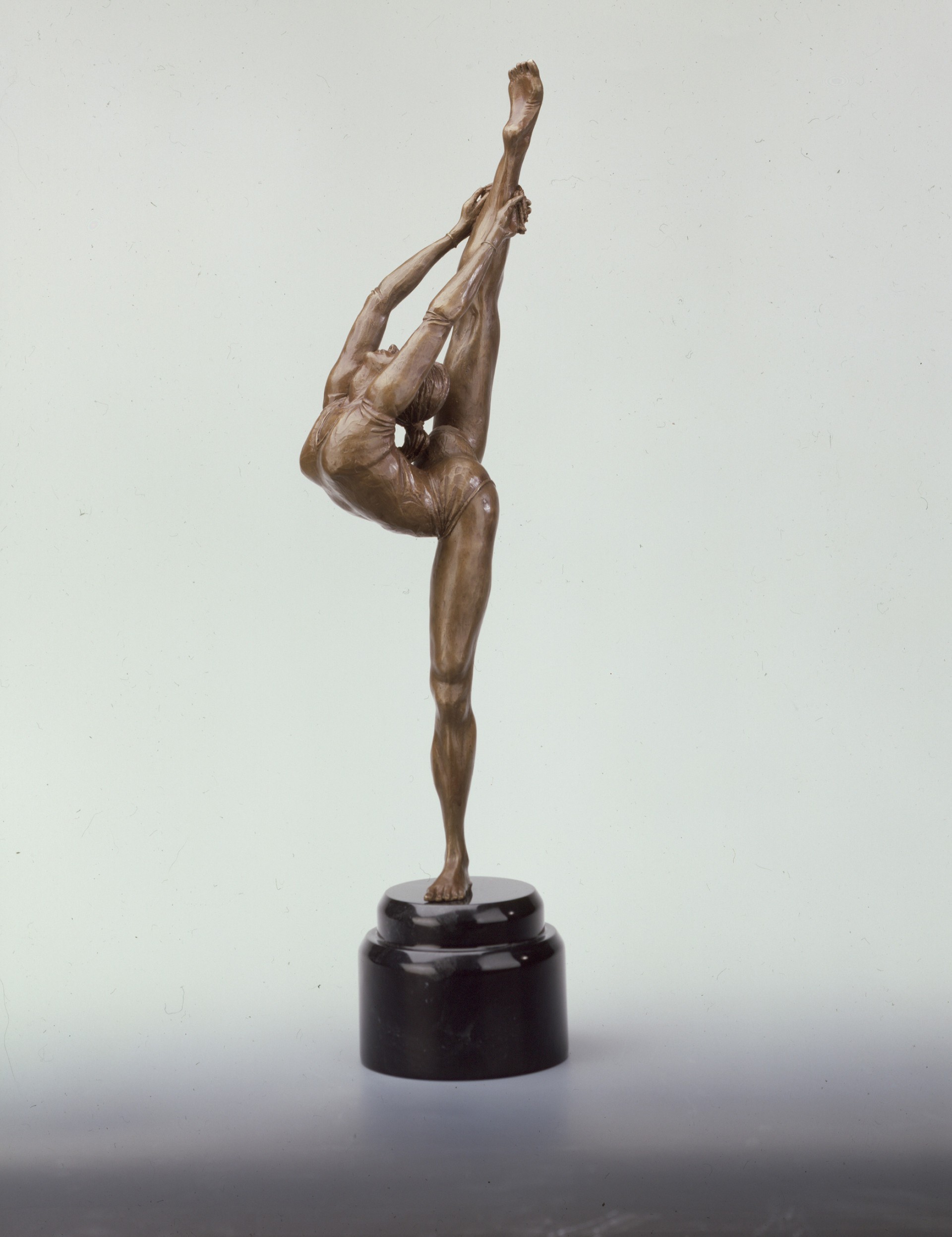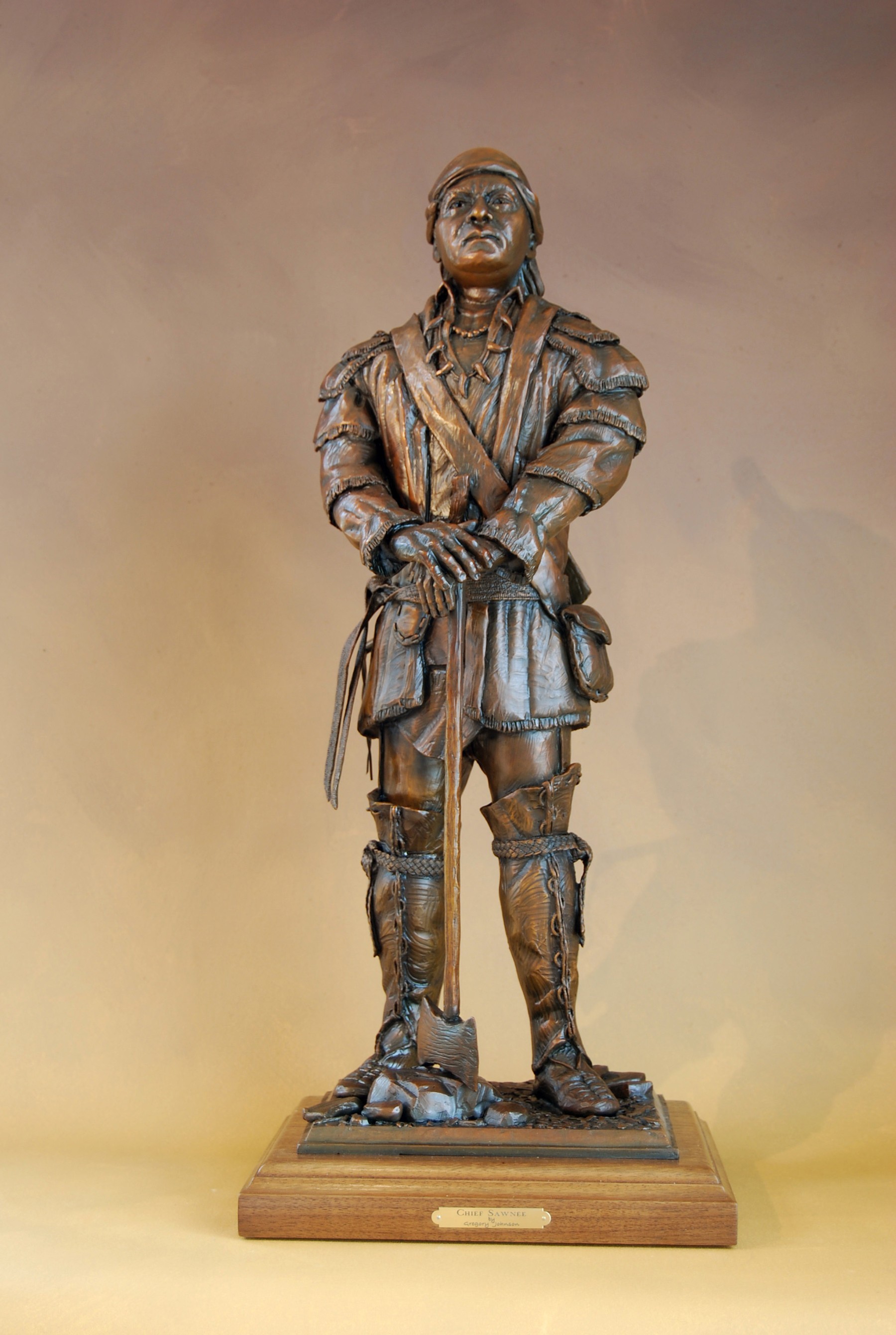 Shown Above Left- Chief Sawnee Woodsman, cast in bronze on walnut swivel base, standing at 28x12x8", edition of 5. Backside features a small hatchet sleeved thru his waistband. This is the Foundry Proof. This was used as a model to create the 9' version located in Sawnee Mountain Nature Reserve, GA.

Shown Above Right- the Bookworm, inspired by Norman Rockwell. Our man stands 33x10x10", cast in bronze on walnut swivel base, edition of 5.

Shown Left- Dog's Best Friend, standing boy holds a dog biscuit, on bronze base with walnut underlay, 20x13x11", Edition of 1.

Shown below left- Gymnast with Rope, inspired prior to the Olympics here in Atlanta, our girl stands 18x9x3". Cast in bronze, edition is 25, but is now closed. This is the Artist Proof #1 being offered.

Shown below Right- Grace, seated on her ottoman, mounted on a marble underlay and walnut swivel base. She is 16.5x10x9", and is the last one in the edition of 25.

All sculptures are signed and numbered, and shipped with a statement of authenticity.