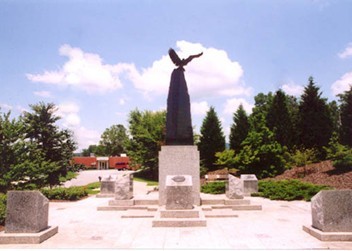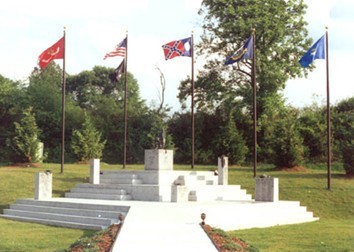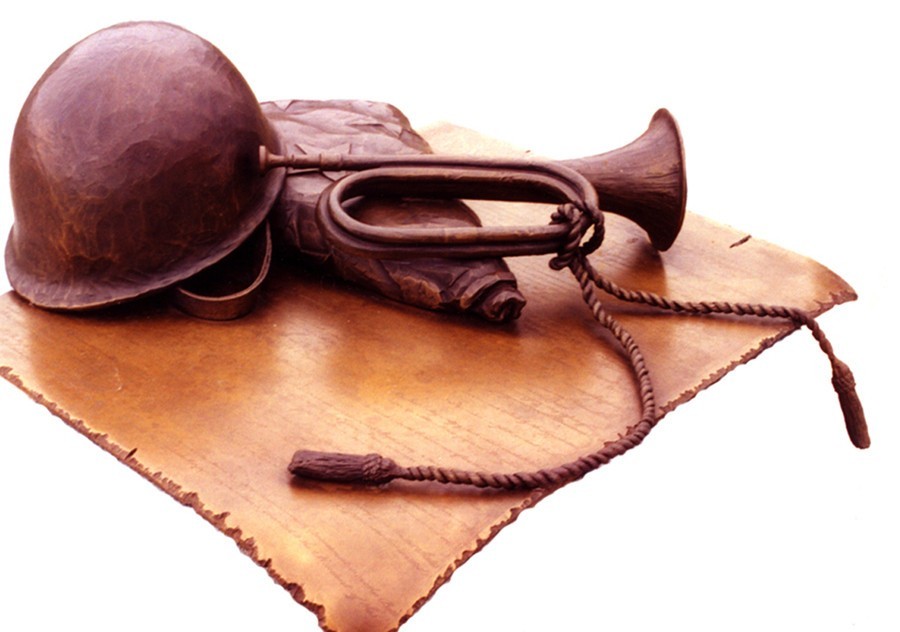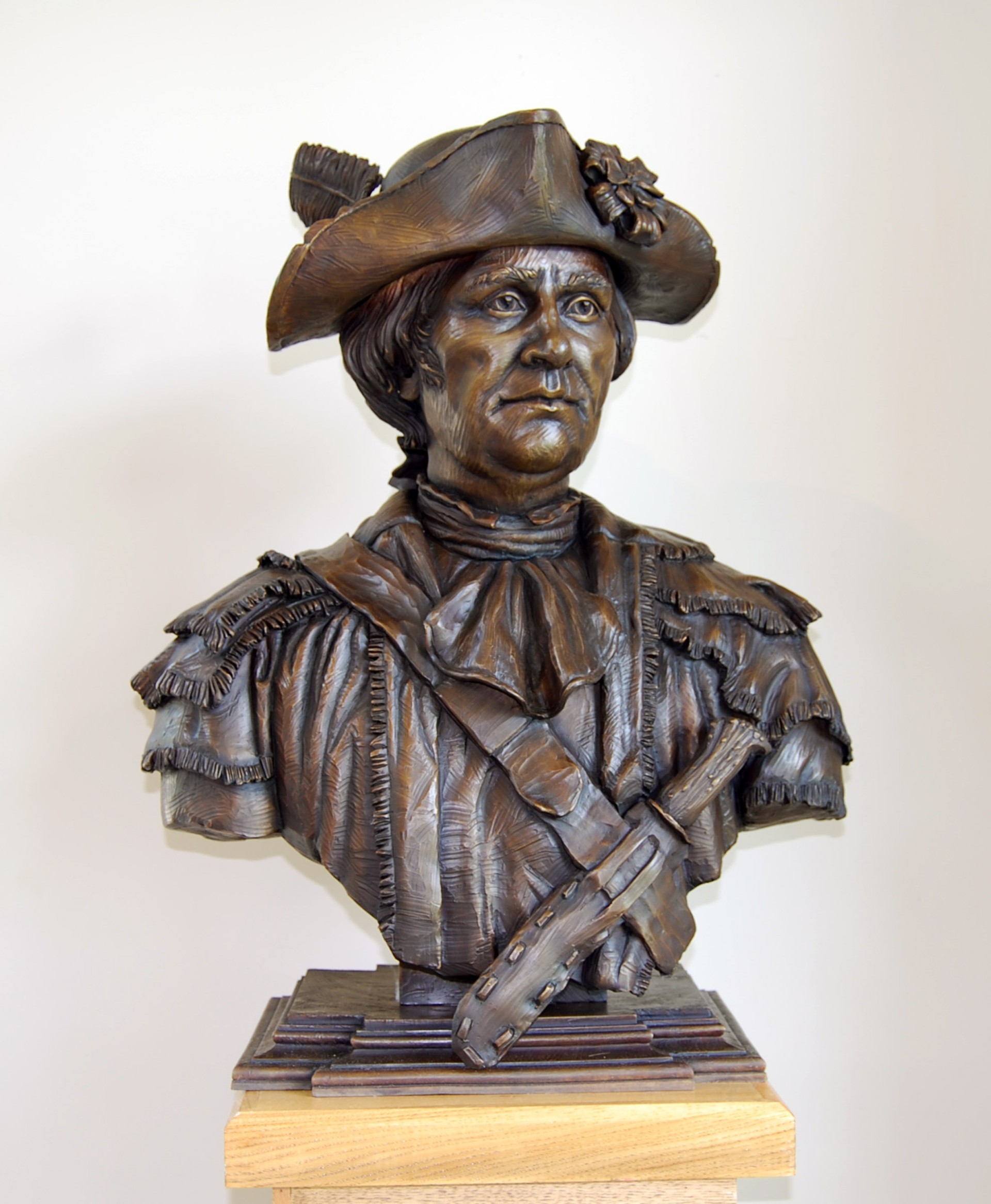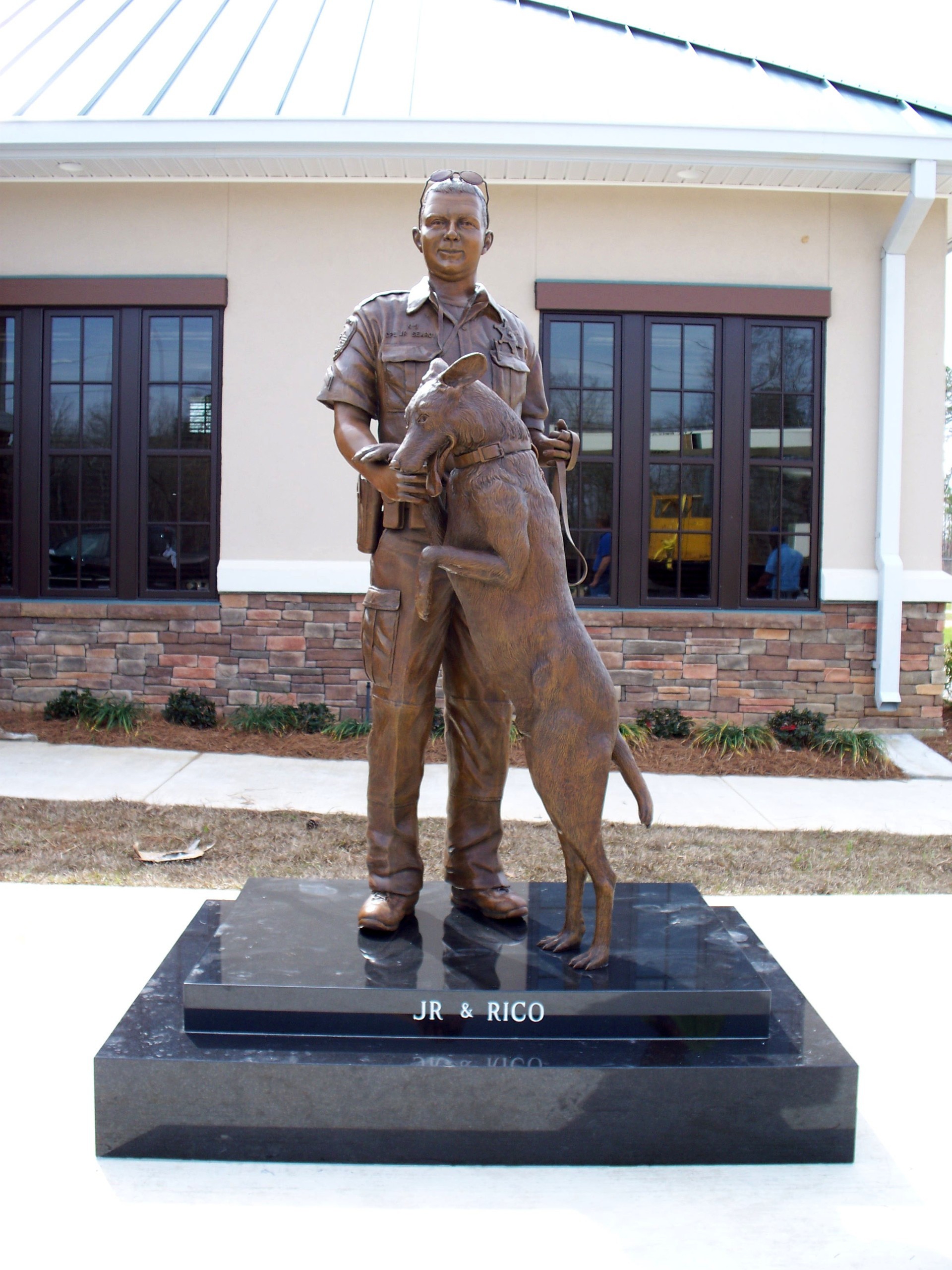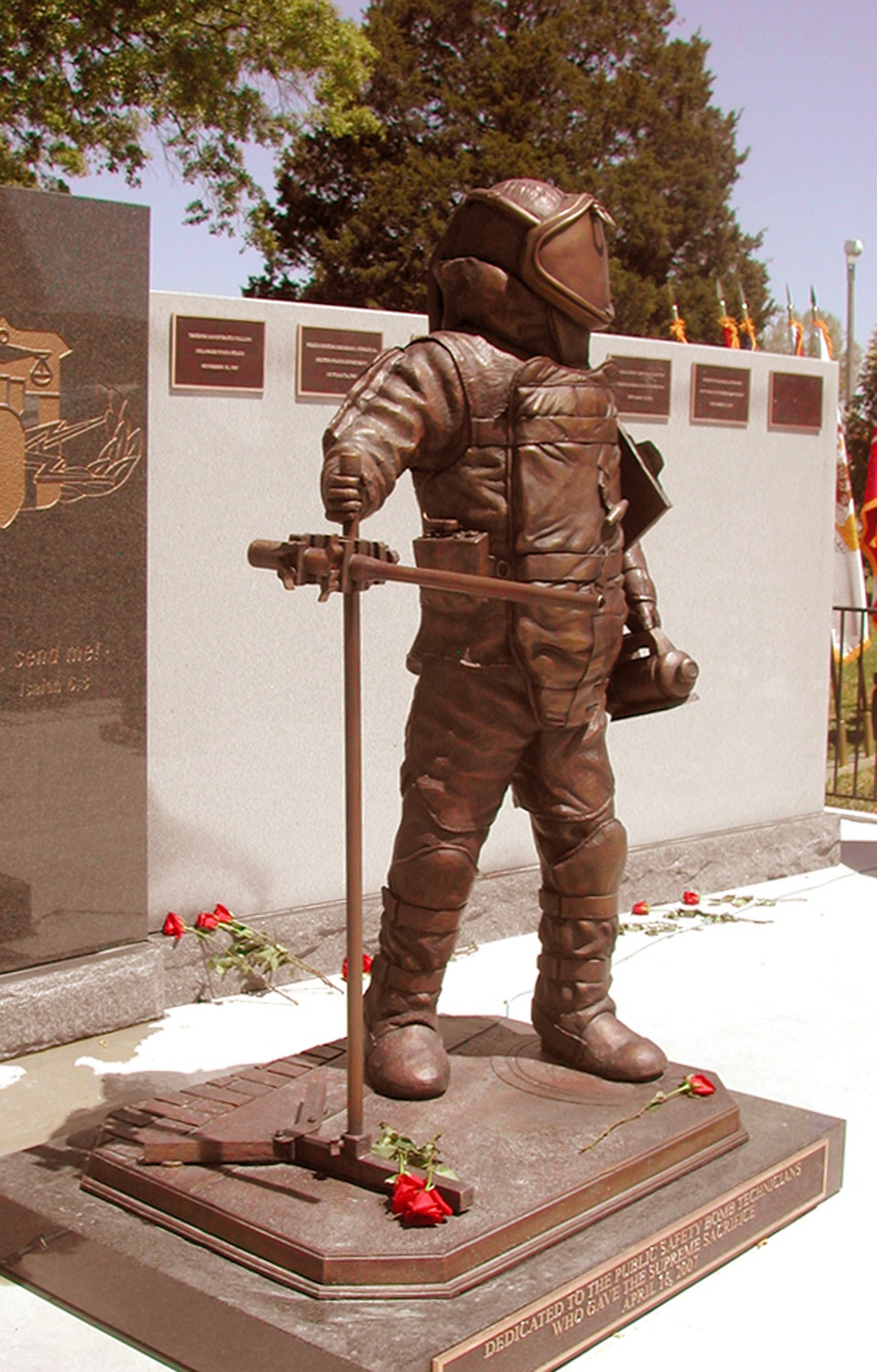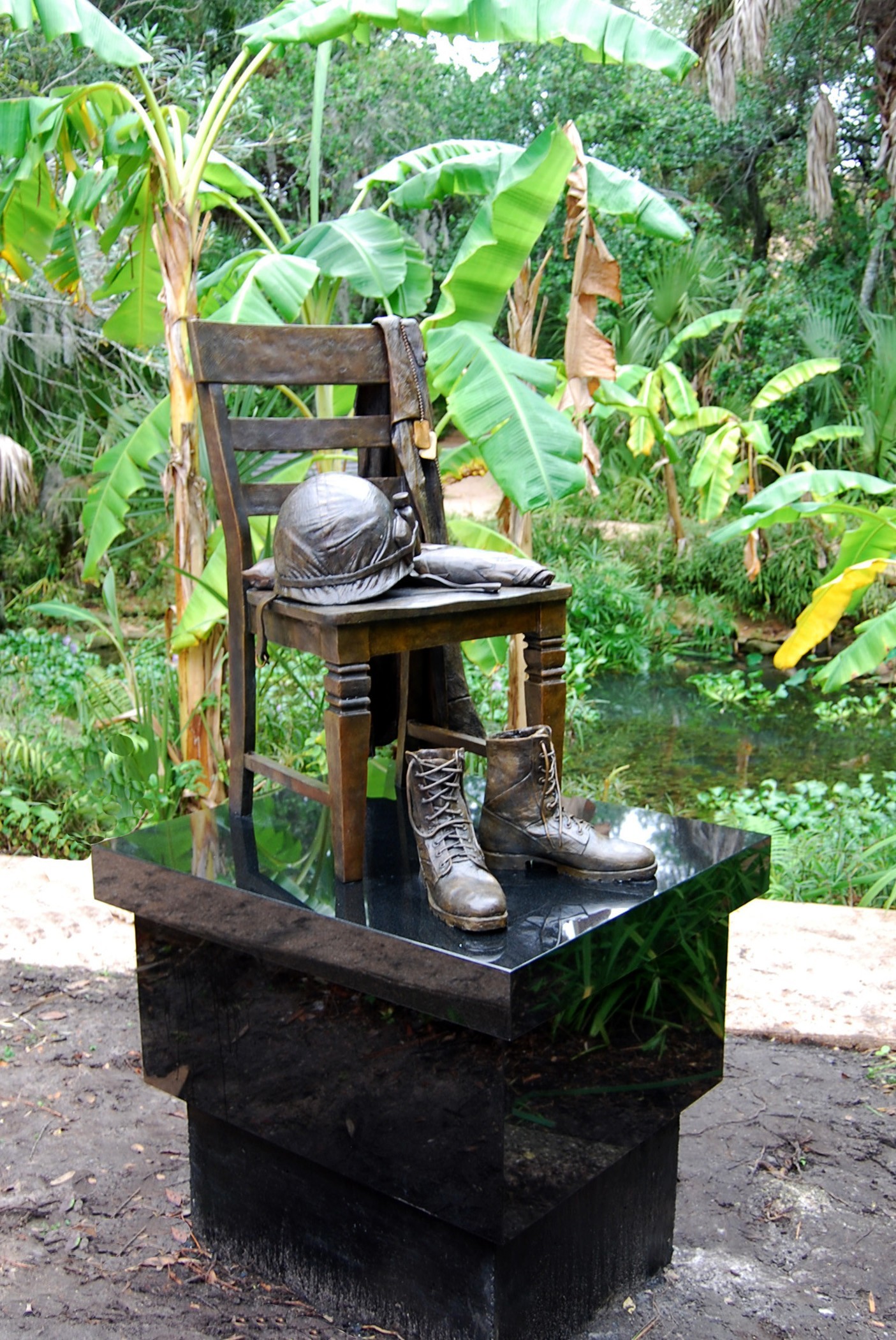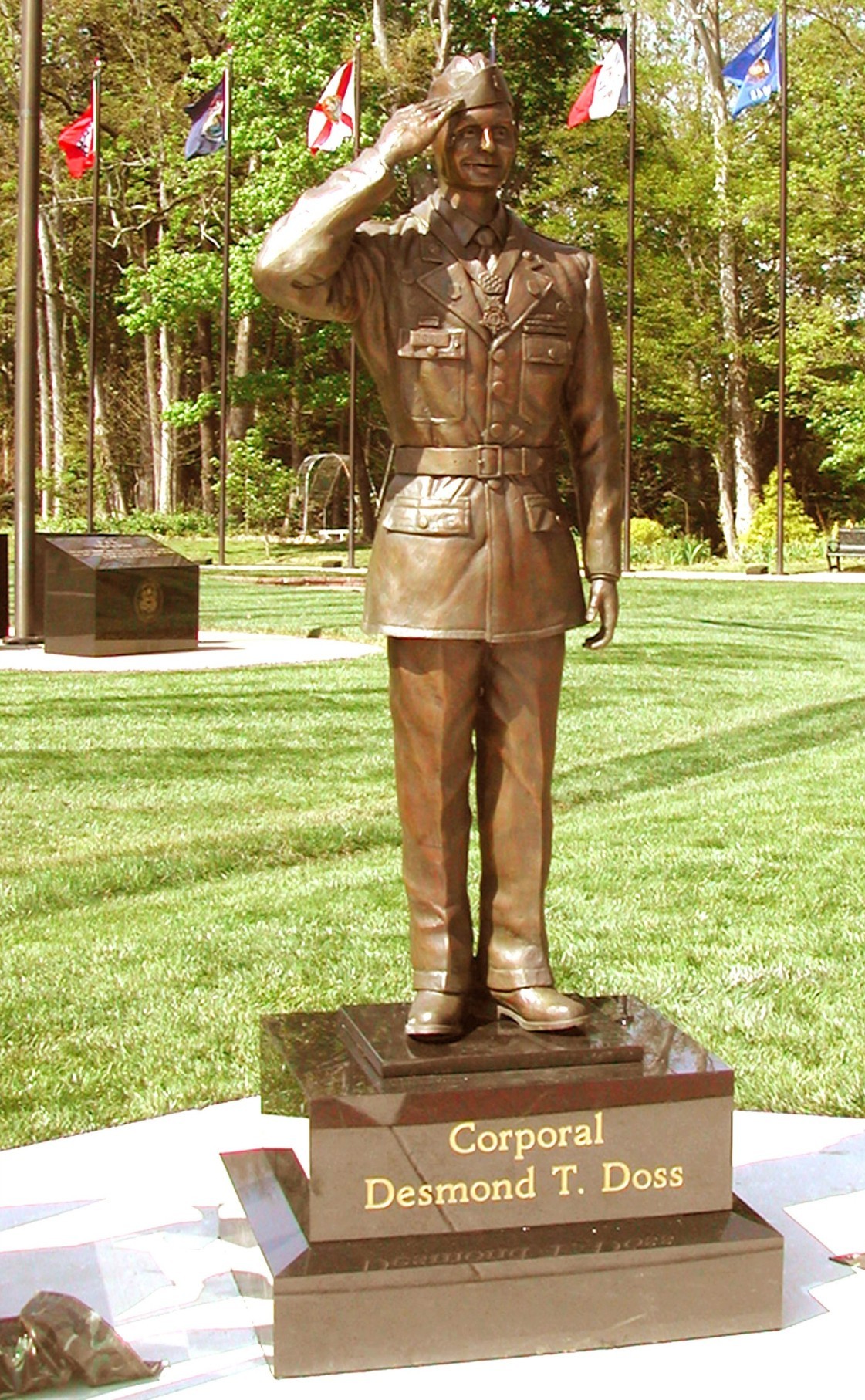 I've created at least 17 War Memorials around the US. They are all uniquely designed to tell the narrative of the local community in which they are located. Honored to have been a part of these special narratives, done in bronze and granite. Shown below are various example of the possibilities. Unfortunately, I cannot depict them all.

Shown above, EOD Bomb Technician, Red stone Arsenal, JR and Rico Searcy Memorial

Huntsville, AL Louisiana

Blue Ridge Memorial, located in North Georgia, with detail image of centerpiece. Centerpiece includes readable copy of the Declaration of Independence, Bugle and folded US Flag. Small obelisks have granite caps that graphically detail the number of killed, starting with the American Revolution.

Shown left, Cpl Desmond Doss, wearing Medal of Honor in the Collegedale Memorial Park of TN.

Shown Above, Vietnam Centerpiece located in Ormond Beach FL.
Shown right, General Daniel Morgan, located in Madison, GA.
Blairsville War Memorial, Blairsville, GA Cumming Forsyth War Memorial, located in the Heritage Gardens of Cumming, GA